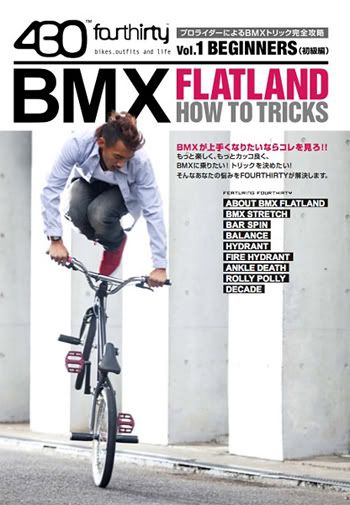 Featuring music from AF THE NAYSAYER, 430 fourthirty Clothing's
latest video: BMX How to Tricks Vol. 1.
Check out the latest DVD from the Japanese fashion label 430 Clothing
featuring songs from AF THE NAYSAYER'S upcoming debut album
Agglomeration of Thoughts
. The DVD is available for purchase at the
DECADE
Online Store.
Track Listing:
Imagerial Denouement
1996
Post War Komischer Jazz (Clips)
Jazz u Novom Sarajevu (2003)
Hip-Hop u Novom Sarajevu (2003)
Palace Pier
Inebriated and Embarrassed
BMX FLATLAND HOW TO TRICKS VOL.1 CM from FDSA.life on Vimeo.